[url=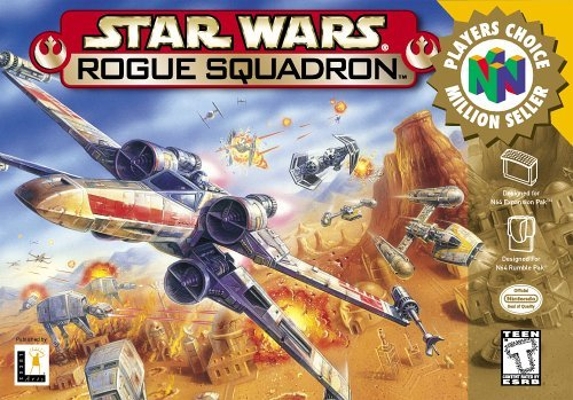 ]
[url=
]
[url=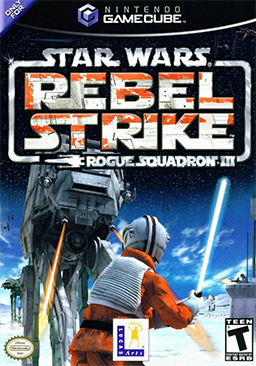 ]
What is Star Wars Rogue Squadron?
Star Wars Rogue Squadron is game where you do dangerous missions. Rogue Squadron, for example, Smuggled the Imperial Shuttle Tiderium off which they used to get on the moon of Endor. Rogue Squadron games make the best for having things not seen in the movies such as Tie Hunters and Imperial Escort Carriers.
What exactly happens when you finish a mission?
Well you then go to a place where you see your score and you earn a metal worth points
Bronze: 3
Silver: 6
Gold: 10
Note: If you had a lower metal and got a better one such as Silver to Gold you will only receive 4 points then.
In some of the games there is the Platinum Metal which isn't worth points but the object is to beat the Game Makers high scores.
Whats the most you can tell of ships not seen in movies?
The V-Wing starfighter seen in Rogue Squadron I isn't very known it is just known as a bomber, however the Tie Hunter is the deadliest of all Tie fighters with its rapid fire of Ion cannons. The Imperial Escort Carrier isn't part of the regular Royal Navy, there exclusive to the Imperial Storm Commaders.
Back to metals, what can the points unlock?
They unlock secret levels for example, The Asteroid Field mission on Rogue Squadron II, it is worth I think 20 points (equivelent to 2 gold metals) Bonus missions also get metals so you can get more points from them.
Do metals have any other things to unlock?
Well yes they can unlock ships for example, Rogue Sqaudron III if all your metals are bronze or above in single player campain then you unlock Slave I.(Endurance missions do not count)
What is your favorite mission?
Thats a tough one but i'll say Guns of Destrillion on Rogue Squadron III when you first encounter Tie Hunters.
Over all what rating would you give this game?
10/10 Stars it's perfect for those who want to know the secrets behind Star Wars episodes IV, V, and VI.
I will post cheat codes here for those who want em if you have the game(s):
Rogue Squadron I:
Activate Showroom menu DIRECTOR
All Levels DEADDACK
All levels including bonus MEAKMAN
All normal levels unlocked GAMEFLO!
All Power-ups TOUGHGUY
Alternate Title Screen HARDROCK
Change the radar RADAR
Concert Hall MAESTRO
Death Star Trench unlocked WOISTHAN
Development Team BLAMEUS
Different Face WATZI
Enter this after Halifax? It also won't sound like it worked !YNGWIE!
Fly as Han FARMBOY
Harder Levels ACE
Infinite Lives IGIVEUP
It won't sound like it worked, nothing will happen. Halifax?
Luke's head to developer ICHHELD
Secret Level (play as AT-ST) CHICKEN
Tatooine racing level unlocked WOMPRAT
Tie Interceptor TIEDUP
V-Wing into a Car KOELSCH
View Credits CREDITS
Rogue Squadron II:
ACE mode U!?!VWZC then GIVEITUP
All Original 10 Missions !??QWTTJ then Classic
All Tech Upgrades AYZB!RCL then WRKFORIT
Art Gallery EXHIBIT!
Astroid Field Bonus Level TVLYBBXL then NOWAR!!!
Audio Commentary BLAHBLAH
Black and White Mode LIONHEAD
Bonus Mission: Death Star Escape PYST?OOO then DUCKSHOT
Documentary ?INSIDER
Endurance ?WCYBRTC then ??MBC???
Imperial Shuttle AJHH!?JY then BUSTOUR
Music Hall COMPOSER
Naboo Starfighter CDYXF!?Q, then ASEPONE!
Revenge on Yavin Level OGGRWPDG then EEKEEK!
Slave I PZ?APBSY then IRONSHIP
Slave One Color Change VV?GXRYP then CNOOQ!ZR and lastly, JFETTSHP
TIE Fighter ZT?!RGBA then DISPSBLE
Tie X1 NYM!UUOK then BLKHLMT!
Triumph of the Empire bonus level AZTBOHII then OUTCAST!
Unlock Credits THATSME!
Unlock Millenium Falcon Code MVPQIU?A and then OH!BUDDY
Unlock the Car !ZUVIEL! then !BENZIN!
Rogue Squadron III:
ACE MODE YNMSFY?P YOUDAMAN
ALL MISSIONS (REGULAR AND BONUS) EEQQ?YPL CHE!ATER
All Single-Player Regular Missions HYWSC!WS / NONGAMER
ART GALLERY !KOOLART
Atreroid Field RWALPIGC / NOWAYOUT
Buick AXCBPRHK / WHATTHE?
Co-Op Endurance WPX?FGC! / EXCERSIZ
EMPIRE STRIKES BACK ARCADE !H!F?HXS KOOLSTUF
Gives infinite lives in Co-Op and Single-Player IIOUAOYE / WIMPIAM!
LEVEL SELECT IN CO-OP MODE SWGRCQPL UCHEATED
MILLENNIUM FALCON QZCRPTG! HANSRIDE
NABOO STARFIGHTER RTWCVBSH BFNAGAIN
Return of the Jedi Arcade Game !?ATH!RD GAME?YES
SLAVE 1 TGBCWLPN ZZBOUNTY
T-16 SKYHOPPER LOOKOUT!
TIE Advance VDX?WK!H / ANOKSHIP
Tie Hunter FRRVBMJK / LOOKOUT!
Unimited Lives IIOUAOYE WIMPIAM!
Unlock all levels (SP) EEQQ?YPL / CHE!ATER
Unlock Credits LOOKMOM!
Unlock Documentary THEDUDES
Unlock Naboo Starfighter RTWCVBSH / BFNAGAIN
Unlock Return of the Jedi arcade coin-op game !?ATH!RD GAME?YES
Unlock the Jedi Starfighter BBGMYWSX/JEDIWHO?
Unlock the Slave 1 TGBCWLPN/ZZBOUNTY
Unlocks Ace Mode YNMSFY?P / YOUDAMAN
Unlocks all regular missions in Co-Op SWGRCQPL / UCHEATED
Unlocks Beggars Canyon Race for multiplayer. FRLL!CSF / FARMBOY?
Unlocks Black and White mode NOCOLOR?
Unlocks Death Star Escape in Co-Op YFCEDFRH/DSAGAIN?
Unlocks Empire Strikes Back Arcade Game !H!F?HXS / KOOLSTUF
Unlocks ROTJ arcade game !?ATH!RD GAME?YES
Unlocks Star Wars Arcade RTJPFC!G / TIMEWARP
Unlocks the Art Gallery !KOOLART
Unlocks the Millennium Falcon QZCRPTG!/HANSRIDE
Unlocks the Music Hall HARKHARK
Unlocks the TIE fighter in Co-Op MCKEMAKD/ONESHOT!
Unlocks Tie Bomber JASDJWFA / !DABOMB!
Hope you guys enjoyed this Q and A plus the cheats

P.S All these games are for Nintendo systems only. If you dont have one I give you a "oh well"